About Us
ADWEB Services Inc. was formed in 1999 by a team of Macintosh experts to provide Mac-centric Web Design and Hosting services.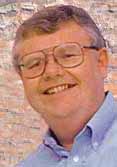 Doug Noble is President of ADWEB. Previously, Doug operated a marketing consulting company in Miami. A data communications veteran, Doug has a B.Sc. in Engineering & Marketing and held senior technical and marketing communications roles with Racal-Milgo, Micom Systems, Equinox, Executive Data Systems/PerfectLaw and RTP Corp. Originally from Scotland, Doug has been resident in the USA for more than 25 years.
For 20 years, Adweb has been providing web hosting to clients across the USA from New York City to Hawaii, and globally, serving clients in Canada, China, Colombia, Chile, Venezuela, Argentina, Mexico, United Kingdom, France and Italy.
With its strong pro-Macintosh staff backgrounds, it was natural for Adweb to specialize in Macintosh database web hosting. The company's first database driven website was the MacTalent Employment Registry, a free resource for employers to seek Macintosh talent. This site was based on the popular FileMaker Pro database and Lasso, and allows prospective employers to enter ads online and search the database of talent. Since developing that first Filemaker site, Adweb has expanded its expertise to apply FileMaker database technology to searchable image databases, charter boat listings, and full ecommerce solutions. While FileMaker was born as a Macintosh database, its creators FileMaker Inc. have migrated the popular database to the Windows platform, making it by far the easiest cross platform database solution available. FileMaker is fully relational and offers powerful web functionality. As a result, Adweb is able to host databases created on either platform. Today, many of our client sites are based on MySQL as the database engine, with Filemaker as a front-end for easy data manipulation.
The company is based in Fort Lauderdale, Florida, and our staff include HTML designers, graphics designers and database programmers.